Professor awarded research funds to explore structural racism
Journalism Professor Venise Wagner is one of three professors to receive a Marcus Transformative Research Award from the College of Liberal & Creative Arts.
Wagner's award will allow her to trace her family roots for the book "The Stars Through Their Eyes." The book will use Wagner's family to tell the story of structural racism in America and show how laws, policies, and practices have led to continued wealth disparities. She will travel to Arkansas, where her family bought and owned a farm from a former enslaver in the 1870s.
The research award was created within the George and Judy Marcus Funds for Excellence in the Liberal Arts, a gift of funds to the College of Liberal and Creative Arts that supports student and faculty research, four new endowed faculty chairs and program and facilities upgrades. The funds were established in November 2018 by George Marcus and Judy Otten Marcus, the university's largest donors and lead supporters of the BOLD thinking campaign.
The funds are also used to support undergraduates interested in working closely with a faculty member to develop and research a scholarly or creative project. It awards $3,000 to each student fellow and $1,000 to their faculty mentor to engage in student-initiated research. In addition to receiving funding, recipients participate in programming that supports their projects throughout the course of the fellowship.
This year, Adriana Morga, a photojournalism major, won an undergraduate award to cover the decline of Latino media in the San Francisco Bay Area. Associate Professor Laura Moorhead, assisted Morga as a mentor in the project.
Morga's project addresses the importance of having access to news for the Latino community and gave her the opportunity to dive into the reasons why it is needed in the Bay Area.
"The project is very personal to me since I am a Latina journalist and I felt that there was a need to bring attention to this in the realm of journalism," Morga said.
The deadline for the Marcus Undergraduate Research Fellowship for the 2021-2022 academic year is March 29. The application is available on the College of Liberal and Creative Arts website.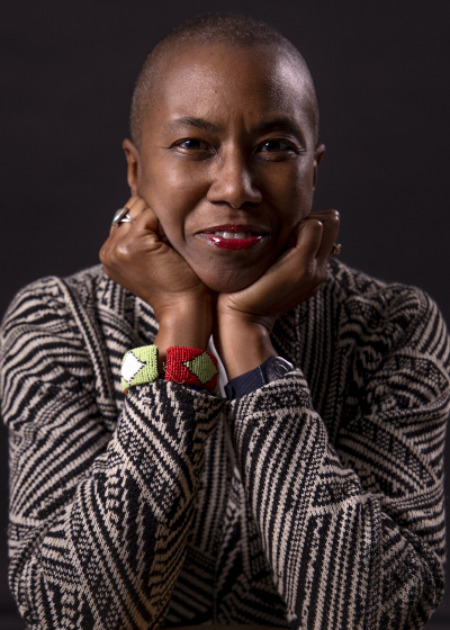 Journalism Professor Venise Wagner is using her family to tell the story of structural racism in America.