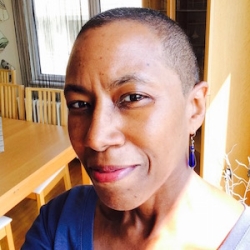 Journalism Faculty Advisor
Phone: (415) 338-2094
Email: vwagner@sfsu.edu
Location: Humanities Building, Room 524
Office Hours:
Tue:
12:00 p.m. - 1:30 p.m.
Thu:
12:00 p.m. - 1:30 p.m.
A former reporter with the San Francisco Chronicle and Hearst-owned San Francisco Examiner specialized in coverage of the Bay Area's African American communities, economic development, culture and education. She is the co-author and co-editor of Reporting Inequality: Tools and Methods for Covering Race and Ethnicity. She also wrote the short memoir, Love in the Time of Pinochet. She is currently working on a family memoir following the story of her grandfather who was a black steel worker in Chicago during WWII.
Website(s):