SF State student places in top 20 in Hearst multimedia competition
David Sjostedt, who was editor-in-chief of Golden Gate Xpress in Summer and Fall 2020, has placed 15th in the Multimedia Innovative Storytelling Competition of the 2020-2021 Hearst Journalism Awards Program.
Sjostedt's story, titled "SF State student stuck in Ghana," chronicled the plight of Halima Mahdee, an SF State anthropology major who was studying abroad at the University of Ghana in March 2020 when a COVID-19 outbreak abruptly closed the university. She was told to evacuate, but she was living abroad with her 6-year-old daughter and couldn't move out as quickly as the other students. Ultimately, when it became essential that she leave, her flights were repeatedly canceled, and then the borders were closed.
"I was overwhelmed with emotions after interviewing Halima," said Sjostedt, 24, who is graduating from SF State with a bachelor's degree in online/print journalism in May. "It put my own personal COVID crisis into perspective."
The multimedia story, which includes an emotional video interview with Mahdee, explanatory text, and a timeline, was published in Golden Gate Xpress on March 26, 2020, while Mahdee was still trying to leave Ghana. It was updated on March 27 with news that the Office of International Programs was arranging for her evacuation.
"This was the direst situation I had ever reported on, and I wasn't sure how to feel after I hit publish," Sjostedt said. "I remember turning my phone off for the night and hoping for the best. When I woke up the next day, I was alerted that Halima was returning home. This was a huge relief for me, and the gratitude expressed by her family was the best award I could receive."
Here's the full list of students who placed in the competition:
Multimedia Innovative Storytelling Competition
1 Alex Kim, University of North Carolina At Chapel Hill (May 2020 graduate)
2 Kate DeBlasis, University of Maryland (current student - qualifies for Championship)
3 Sam Mallon, Western Kentucky University
4 Chris Kohley, Western Kentucky University
5 Marjorie Anne Foster, Elon University
6 Matthew Westmoreland, University of North Carolina At Chapel Hill
7 Christian Cangiano, Stony Brook University
8 Denisse Machado Taboada, Florida International University
9 Jennifer Alvarez, Arizona State University
10 Sam Ogozalek, Syracuse University
11 Emily Wright, Ball State University
12 Margo Wagner, University of Missouri
13 James Bowen, Stony Brook University
14 Sonny Cirasuolo, Syracuse University
15-tie Cecil McIntyre, University of Georgia
15-tie Eric Boll, Ohio University
15-tie David Sjostedt, San Francisco State University
18 Lisi Merkley, Brigham Young University
19-tie Lauren Irwin, University of Colorado
19-tie Victor Prieto, University of Florida
The Hearst Journalism Awards Program supports and assists journalism education at the collegiate level. The program awards scholarships to students with outstanding performance in writing, photojournalism, audio, television and multimedia competitions. To enter any competition hosted by the Hearst Awards, students must be involved in campus media and must have published articles, photographs or newscasts that can be submitted.
The William Randolph Hearst Foundation was established by its namesake, publisher William Randolph Hearst, in 1948.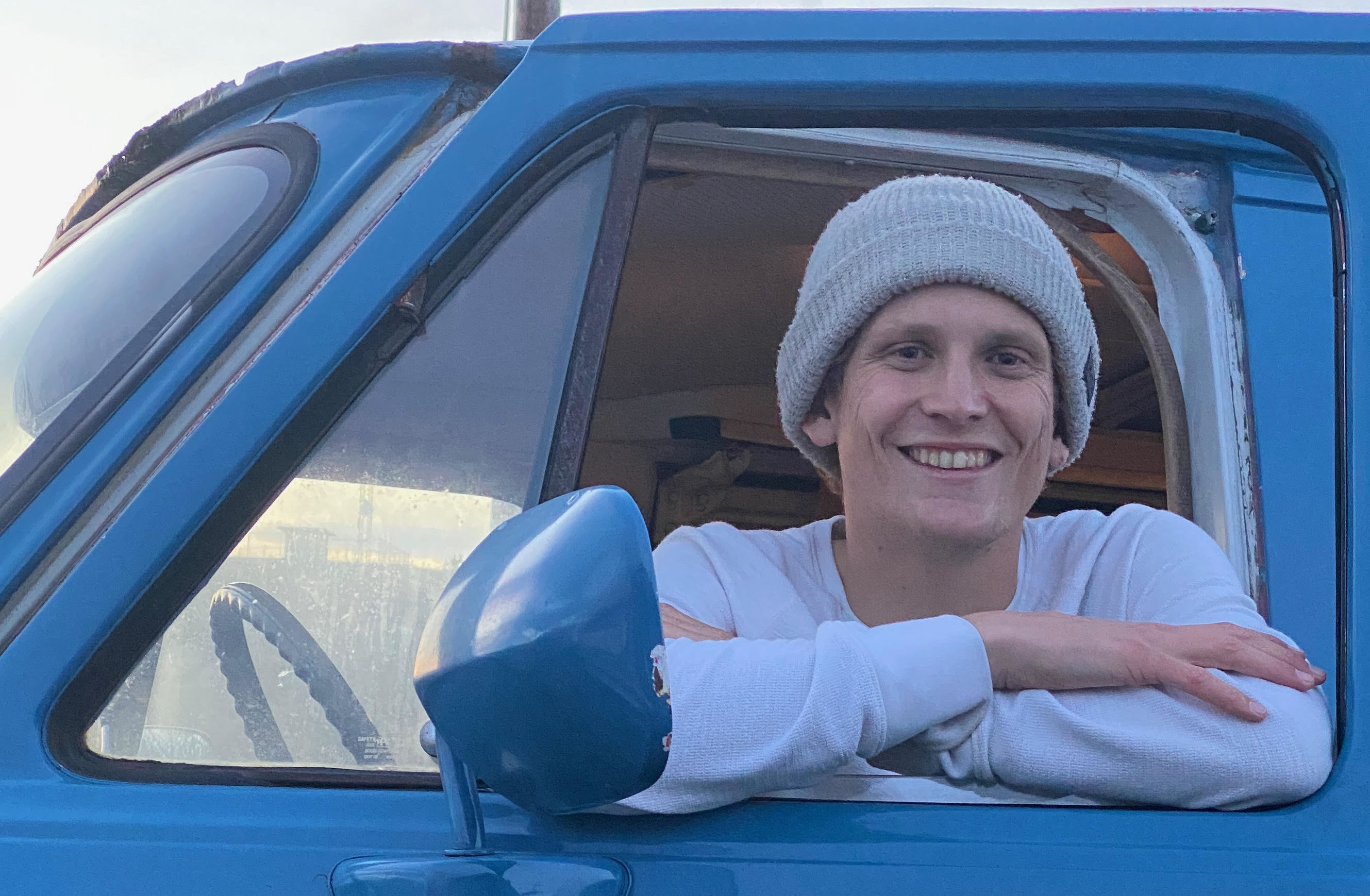 David Sjostedt said he was overwhelmed with emotion when he interviewed SF State student Halima Mahdee, who was stuck in Ghana after a COVID-19 outbreak closed the university.
Photo by Sachi Cunningham