Photographer Doug Menuez to be inducted into SF State Hall of Fame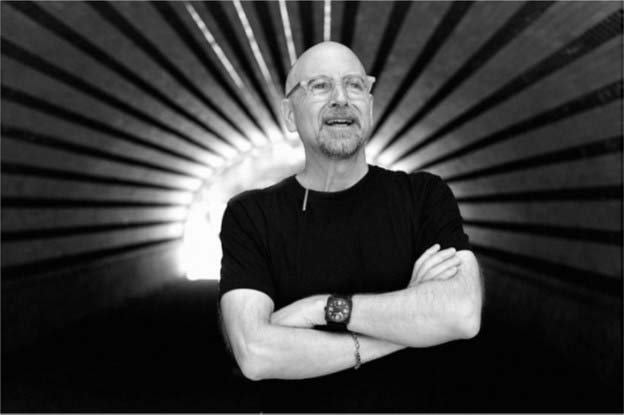 Doug Menuez, a photographer who has traveled the world with his camera, documenting the lives of people facing famine, drug wars and AIDS, as well as presidents and movie stars, is being inducted into the SF State Hall of Fame on Nov. 12.
Earlier that day, he will speak to journalism students in a lunchtime Zoom meeting, from noon to 1 p.m.
Though he graduated from SF State 40 years ago, Menuez remembers his time in the photojournalism department like it was yesterday.
"Not to sound old, but I'm still 19 in my head," he said in a Zoom interview from New York City, where he lives. "Photographers never mature or grow up. They just die."
Menuez was working at a local ice cream shop for $2 an hour in the 1970s while studying photography at the Art Institute when he first got the idea of applying to SF State. He got the opportunity to show his portfolio to Fran Ortiz, a photographer for the San Francisco Examiner, who was also a professor at SF State at the time.
Ortiz told him, "You've got to come down to the Examiner. You need to come take my class in photojournalism." And that is exactly what Menuez did.
Menuez talks warmly about Professor Ortiz.
"He was very, very delicate with the crushing blows, but it made you want to really try hard, and through Fran, I started to understand that it was life and death to be a photojournalist."
Menuez said being a student journalist at SF State was a unique experience. "Fran would have these classes at his house eventually. He would cook chili. Everybody would feel like they were in some special sort of thing."
While the chili dinners were warm and nurturing, Menuez said, Ortiz and the Journalism Department also prepared him for the real world.
"Even as a student, I was (shooting) a lot of hard news, whether it was fires or hostage situations, or you know, drug deals. I was doing a lot of hard news and becoming aware that this was a mission. I was on a mission to report the news."
SF State never felt like an ivory tower; his professors were hard-core journalists.
"I always tell people, what I loved about San Francisco State was that they had working professors who worked in the real world. Over the years, I've taught in many schools, all kinds of photography schools, journalism schools, business schools. I've given lectures all over the world. The one thing that stuns me is how little prepared people are in a lot of the schools."
Menuez met different types of people during his time at college, but someone who stood out to him was Greg Robinson. Robinson, who was a TA during his time in college, was 27 years old when he got a full-time job at the Examiner.
Robinson's first overseas assignment was to travel with California Congressman Leo Ryan and a group of journalists to see Jonestown, Guyana, a remote settlement created by a San Francisco-based church group called the People's Temple. Ryan was there to investigate claims that people were being held against their will at the compound. As the visitors prepared to return to the U.S., gunmen from the church ambushed them on a jungle airstrip, killing the congressman and three journalists, including Robinson.
"I remember when I was told that he was dead," Menuez said. "I remember thinking, alright, I'm going to dedicate my life to this and I'm going to be willing to die for the picture because that's what Greg did."
Menuez went on to have a long, successful career as a photojournalist.
"I spent about 20 years shooting for Time, Newsweek, Life, Fortune, Forbes, Spiegel, London Times, and The New York Times. I got an internship for The Washington Post. I couldn't do any of that without San Francisco State. You know, I couldn't have been an international freelance magazine photojournalist around the world if I hadn't had Fran and the other teachers there, kicking me in the ass and teaching me humility and reality."
Menuez photographed the AIDS crisis, the Olympics, the homeless crisis and much more. Some career highlights include photographing high-profile people like Cate Blanchett, Steve Jobs, and Presidents Clinton and George H.W. Bush.
Between 1985 and 2000, he documented the daily lives of Silicon Valley innovators, including Steve Jobs. This project became a book, "Fearless Genius: The Digital Revolution in Silicon Valley 1985-2000," which was published in 2014.
He has also done commercial photography for global brands like Apple, Chervon, Chevrolet, Coca Cola, Fedex, Nikon, Microsoft, and Samsung.
While Menuez is highly appreciative of his time in college, he thought it was a mistake that he was getting inducted into the school's Hall of Fame. "Like, did they not know about my history and record at San Francisco State? I was a terrible student. This must be an administrative error."
Menuez didn't even attend his San Francisco State graduation. "I was too crazy and too busy with all the things that were going on with my internship. So, I have a lot of unfinished business at State and a lot of mixed emotions about my time there. You know, I've kind of lost touch with a lot of people so I really, feel bad about that. And I didn't feel I deserved it because I wasn't one of those alumni who stays in touch and is contributing or anything like that."
When asked what advice he would offer aspiring journalists going through the SF State Journalism program now, he said, "I think what helped me the most is practicing humility every day, and assuming you know nothing. It is going to take you to a better place.
"You have to believe in yourself against all evidence to the contrary, you know, you have to be willing to fail, you have to try new things, and all that. But I think if you could combine the right amount of humility with the right amount of self-belief, that you should get through whatever challenges you face."
To learn more about Menuez, you can visit his website.