New York Times photography fellow to speak at Welcome Back event
Wednesday, September 08
Event Time
05:00 p.m. - 06:00 p.m.
Overview
All journalism students are invited to attend an online version of SF State's annual "Welcome Back, Photojournalists" event with 2019 SF State photojournalism grad and 2021-22 New York Times photography fellow Sarahbeth Maney on Wednesday, Sept. 8 at 5 p.m. Pacific time.
Sarahbeth or "SB" Maney is currently working in the Times' Capitol Bureau in Washington, assigned to the White House.
Originally from the Bay Area, Maney has focused in her personal work on how education, disability and injustice disproportionately impact Black and brown communities. As a journalist, her goal is to further representation within the industry and portray each story as honestly as it exists. View her work.
In 2019, Maney received a bachelor's degree in photojournalism from San Francisco State University, where she also served as the National Press Photographers Association chapter president. During that time, Maney interned at the San Francisco Chronicle, The Flint Journal and the San Francisco Examiner.
Most recently, she received a grant from the Pulitzer Center and Diversify Photo to continue documenting a story about pregnancy and housing insecurity during the coronavirus pandemic.
Her work has appeared in The Washington Post, TIME, The Wall Street Journal, Vanity Fair, CNN, The Guardian, HuffPost, Bloomberg, Forbes, Refinery29, The Globe and Mail, among others.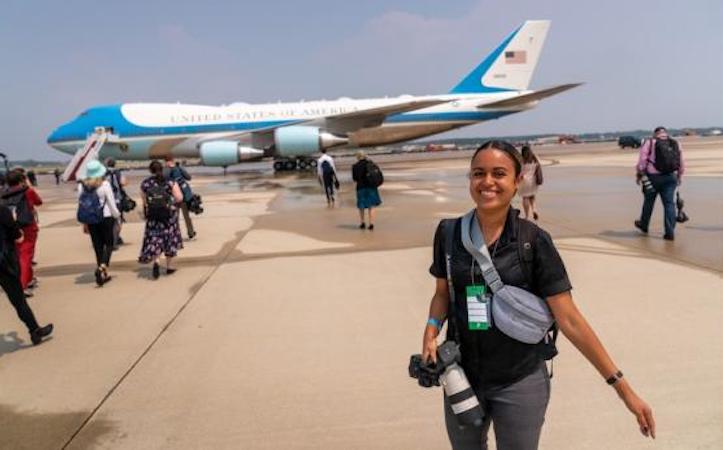 Caption: Sarahbeth Maney stands near Force One in Andrews Air Force Base, Md., Wednesday, July 21, 2021, before traveling with President Joe Biden to Cincinnati for a town hall and tour of an electrical training center. (AP Photo/Andrew Harnik)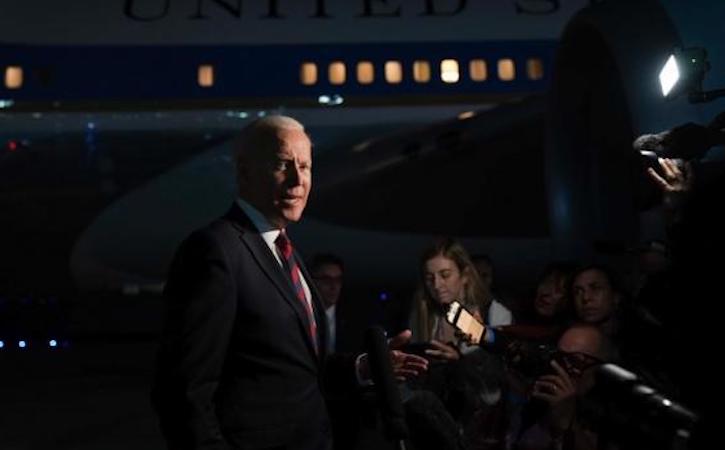 Caption: President Joe Biden talks to the press before boarding Air Force One en route to Washington, D.C. from Cincinnati/Northern Kentucky International Airport in Kentucky on Wednesday, July 21, 2021. Photo by Sarahbeth Maney/The New York Times
Upcoming Events
Tuesday, September 26, 2023
Wednesday, September 27, 2023
Tuesday, October 17, 2023