New Bilingual Spanish Journalism B.A. program will train next generation of bilingual journalists
San Francisco State University's Journalism Department will launch the first Bilingual Spanish Journalism B.A. program at a public university in the U.S.
The innovative, interdisciplinary program will enroll its first cohort of students in the 2022-2023 academic year.
"This program is groundbreaking in many senses: By preparing a new generation of bilingual journalists able to understand the complexity of the Latino community, we are contributing to the goal of achieving more diversity in newsrooms," said Assistant Professor Lourdes Cárdenas, who helped develop the program.
"We want to see our bilingual students not only working for Spanish-language publications but bringing the Latino community's issues to the mainstream media. It is our hope that this program will raise the voice of a community that has been largely ignored by mainstream media."
Only one other bilingual journalism B.A. program exists in the U.S., at Benedectine College in Illinois. SF State's program will serve students in the largest and most ethnically diverse four-year university system in the nation.
Over the last three years, Cárdenas and Professor Cristina Azocar have worked diligently to build an interdisciplinary program that includes courses from Journalism and four other departments, Broadcast and Electronic Communication Arts, Spanish, Latina/Latino Studies, and International Relations.
Six years ago, when she was department chair, Azocar led the faculty in proposing a Latino media initiative, which focused on hiring a Spanish-speaking faculty member and developing course content that could better serve the growing number of Latinx students in the department and the university. About 40 percent of students at SFSU identify as Latinx, Latino or Hispanic.
In Fall 2018, the Journalism Department hired Cárdenas, a Mexican-born, bilingual journalist who had worked on both sides of the U.S.-Mexico border, as an assistant professor to develop a bilingual journalism education program.
Cárdenas served as a producer for the CNN bureau in Mexico City; as an editor for Al Día, the Spanish publication of The Dallas Morning News; and as a founder and editor of SomosFrontera.com, an online Spanish publication of the El Paso Times. She also worked for Mexican newspapers El Universal and La Jornada.
Cárdenas created a new pilot course, JOUR 223 Bilingual English and Spanish Newswriting, that formed the beginning of the new curriculum. JOUR 223 offers Spanish-speaking students the opportunity to report and write in Spanish.
Cárdenas met with Spanish-speaking students and asked them to envision with her what a bilingual journalism program might look like.
As she continued her research, Cárdenas said it became clear that students didn't simply want a minor or a certificate program; if they were going to pay university tuition, they wanted to come out with a bachelor's degree in bilingual journalism.
Azocar and Cárdenas communicated with editors from Spanish-language and bilingual news media, led focus groups, and surveyed faculty from local community colleges and high schools about what they'd like to see in bilingual journalism education. Ultimately, the two professors proposed the idea of a baccalaureate program to the Journalism Department faculty.
Azocar and Cárdenas approached other departments about collaborating on an interdisciplinary program that would give students a fundamental understanding not just of journalism and media but Spanish language, and the culture, history and politics of Latino populations.
"I think that [we] drummed up a lot of excitement, because a lot of these departments were so excited to be able to work on something like this, in this interdisciplinary process," Azocar said.
SF State alumnus Alexis Terrazas, editor-in-chief of the bilingual newspaper El Tecolote, wrote a letter of support for the program. Students enrolled in one of the program's core courses, JOUR 575 Community Journalism, produce content for El Tecolote.
"Our newspaper was founded to uplift the voices of our communities that have historically been ignored by mainstream — and predominantly English-speaking — media," Terrazas wrote in the letter. "And who better to help uplift these voices than us? We need to make greater strides to make our newsrooms inclusive, and having a program dedicated to bilingual journalism at SF State will only help."
The program went through a long chain of review. After it won support from the Journalism Department, it was approved by the College of Liberal and Creative Arts, the Academic Senate, the provost and San Francisco State President Lynn Mahoney. It eventually ended up in the office of CSU Chancellor Joseph I. Castro, who greenlighted the program earlier this month.
"It's been a very, very long road," Cȧrdenas said.
The efforts to create the program illuminated some of the bias Latino students face.
During the Academic Senate meeting where the program was proposed, one Academic Senate member questioned whether or not "the students were also going to be required to speak English and to be able to write English," Azocar said.
Azocar said the comment uncovered the stereotypes and bias Latinx and Spanish-speaking students often face about whether they are fully prepared to attend university.
Marlyn Sanchez, a Latina student majoring in print and online journalism at SF State, said she hopes the program will bring attention to bilingual journalism and that bilingualism will be seen "as a strength and not as a deficit."
Cárdenas said she hopes to show students that developing reporting skills in two languages will help prepare students for a diverse range of careers. "I know from my own experience that being bilingual opens so many doors for you to work in so many places."
Andrew Harris, dean of the College of Liberal and Creative Arts, shared in an email his gratitude for Azocar and Cárdenas for proposing the bilingual journalism major.
"I have supported the development of this program and, now that it has been approved, look forward to its promotion and expansion in the years ahead," he said. "It values and reinforces the cultural and language heritage of Latinx students, and all students in the program, by giving them tools and skills to report, investigate, produce and write news stories in Spanish and English for print, online and electronic media."
SF State's B.A. program in Bilingual Spanish Journalism will accept applications between Oct. 1 and Nov. 30 for Fall 2022.
Join the Journalism Department virtually, Sept. 29 4-5 p.m., to learn more about the program and get insights fro media professionals about career opportunities in bilingual and Spanish-language media.
For more information about the program, contact Assistant Professor Lourdes Cárdenas at lourdescardenas@sfsu.edu.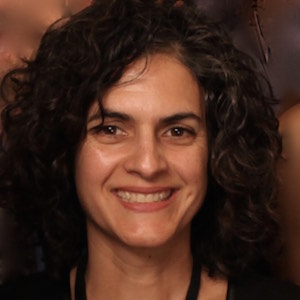 Professor Cristina Azocar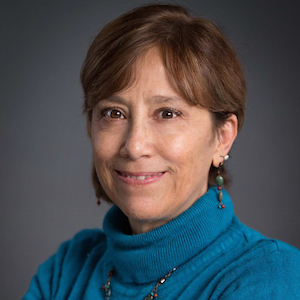 Assistant Professor Lourdes Cárdenas