Lorena Garibay announced as the winner of the Hogan/Newton Award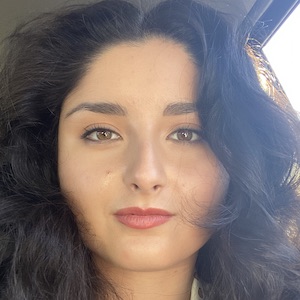 By David E. Jones
Lorena Garibay, 23, is the first recipient of the Hogan/Newton award and will intern at El Tecolote, a 51-year-old bilingual Spanish newspaper published in San Francisco's Mission District.
Garibay, who was born and raised in a high populated Latinx community, sees interning as a way to learn and explore more about the community in San Francisco, Garibay said. El Tecolote focuses on Latinos, covering issues within the community that are ignored by mainstream media.
"I was born and raised in Hayward, so my community is out there, but I'm not too familiar with the community in San Francisco. So, it's a great way for me to write interesting and compelling stories about the community out here, but also give my input as someone who is from the greater Bay Area," Garibay said.
Eric Newton, the founder of the new fund, sees the fellowship as a way to help young journalists gain skills and traits that will help them launch a career in journalism.
Garibay is looking forward to finding intriguing individuals and writing profiles about them. She hopes to also focus on important hard news that is going on within the community. She wants to do this using her multimedia skills to compliment her writing.
"I hope to do some short video profiles and photography on people," she said.
She is grateful to Lourdes Cárdenas, Assistant Professor of Journalism, Alexis Terrazas, editor-in-chief of El Tecolote and the founders of the award, Newton and his late wife Mary Ann Hogan. Hogan taught many writing courses in the Journalism Department and was a long-time writing coach. Newton is a department alumnus and was an editor at the Oakland Tribune before going joining the Knight Foundation. He is currently Innovation Chief at Arizona State University's Walter Cronkite School of Journalism and Mass Communication.
"I am eternally grateful to the gentleman and the work that his wife did in the journalism community, it feels great," Garibay said.