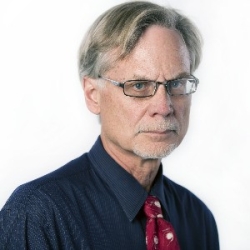 Lance Williams
Lecturer Faculty
Email: lancewilliams@sfsu.edu
Location: Humanities Building, Room
Lance Williams has won two George Polk Awards and a dozen other national prizes for investigative reporting in California.
With Mark Fainaru-Wada, his colleague at the San Francisco Chronicle, he wrote the book "Game of Shadows: Barry Bonds, BALCO and the Steroids Scandal that Rocked Professional Sports," a national bestseller and winner of PEN USA's First Amendment award.
In 2006, the reporters were held in contempt of court and sentenced to 18 months in federal prison for refusing to testify about their confidential sources on steroids in sports. After litigation and lobbying, the sentences were set aside.
Williams also has worked at the Center for Investigative Reporting, the San Francisco Examiner and the Oakland Tribune. His reporting has appeared in Mother Jones, Sports Illustrated, the Los Angeles Times and Consumer Reports.